A Luxury Townhome Community That's Already Part of Markham's History
Vinegar Hill was originally the heart of Markham Village as it was one of the first settled neighbourhoods in Markham. In the 1820s the residents established cider mills powered by the Rouge River, a school and a post office.
In the 1830s, a small number of Roman Catholics had settled into the Markham village. However, the 1847 potato famine drove a number of immigrants from Ireland to Toronto. Consequently, the city's population more than doubled, and many new immigrants came to settle in Markham. Vinegar Hill was subsequently dubbed 'Little Dublin'. As there was a need for a larger place to worship, Rouge Street was selected and in 1862 a wood frame church was built on the same site.
Vinegar Hill is separated from Old Markham Village by the Rouge River. The bridge that connects the two communities has been rebuilt or repaired three times. In 1946, a 2-lane girder bridge was built to replace 3 smaller bridges that crossed the river at Princess Street, Mill Street and Markham Road. The bridge was repaired in 1981 and then in 2015, a brand new 3-lane box girder bridge was built.
Driving is the main source of transportation in Vinegar Hill, with Highway 407 just a short drive away. However, Markham Road is one of the main routes for public buses and the nearest Go Station for train travel to downtown Toronto – Markham Main Street – is a short 9-minute bus ride. Additionally, Markham Road bus route crosses Highway 7 and from here, residents without vehicles can access the rest of Markham.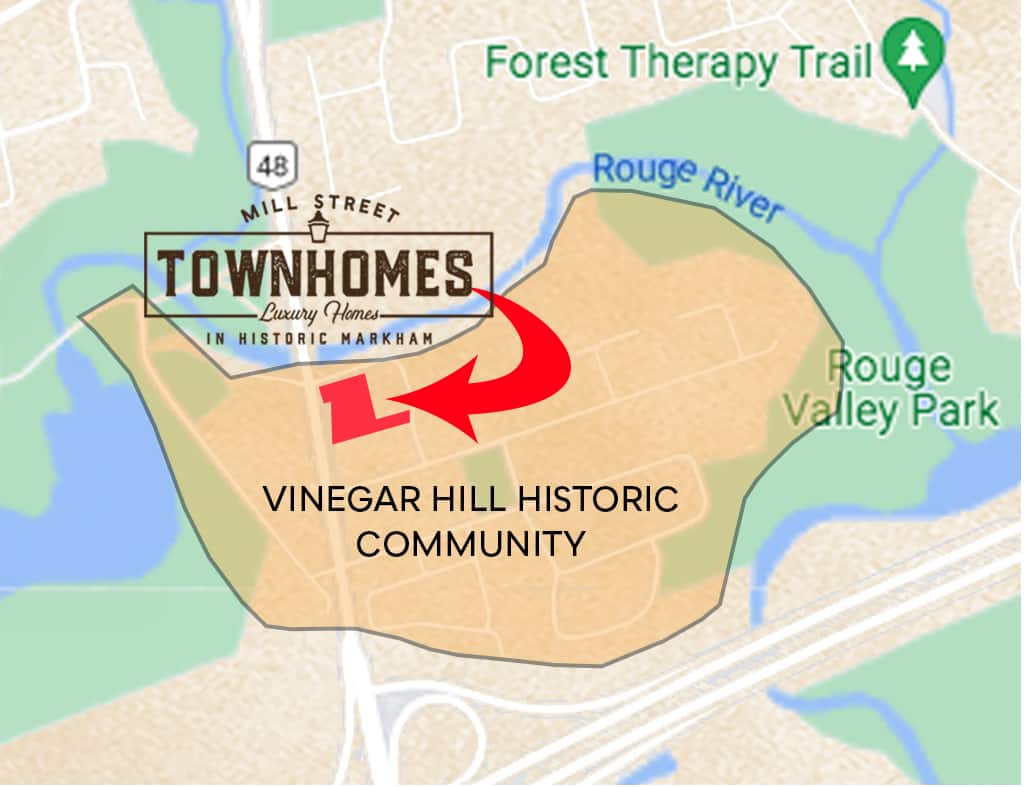 The streets in this area were originally laid out to provide access to the two main mills that were located south of Highway 7 – Markham Mills and Glen Rouge Mill.
Vinegar Hill
While there are many colourful theories on the origin of the name, the most likely explanation is that the steep incline of Main Street South was named Vinegar Hill or Vinegar Dip after a cider mill was constructed on the east side of the valley.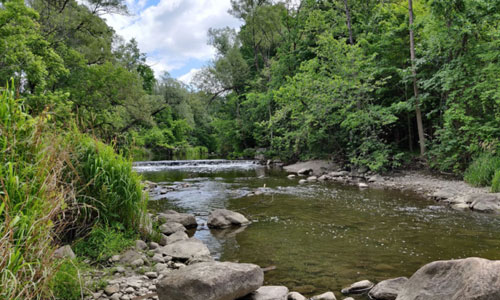 The north end of Rouge Valley Park hugs the eastern boundaries of Vinegar Hill and is very popular with hikers, cyclists and nature enthusiasts. People find it quiet and peaceful and not too crowded most of the time.
The Aanin Community Centre is a 4-minute drive and has a pool, playground, youth room, multisensory room, fitness centre, walking/running track, teaching kitchen, business hub and other amenities. Additionally, Markham Village Community Centre is a 5-minute drive. It has a public library, ice rink, a community hall and meeting rooms.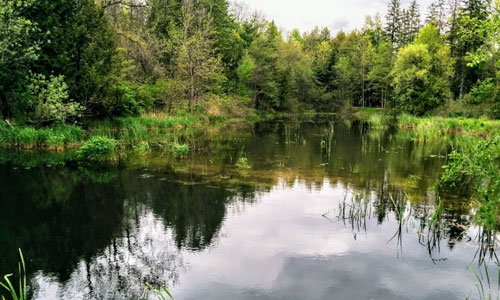 Vinegar Hill is considered a serene neighbourhood full of history and nature trails, where many residents go to relax in natural surroundings but are close to the variety of amenities and activities just a few minutes drive away.