About Us
Your home is more than just a house. It's where you feel safe.
It's where your family is. It's where memories are made.
We know, because it was built by our family.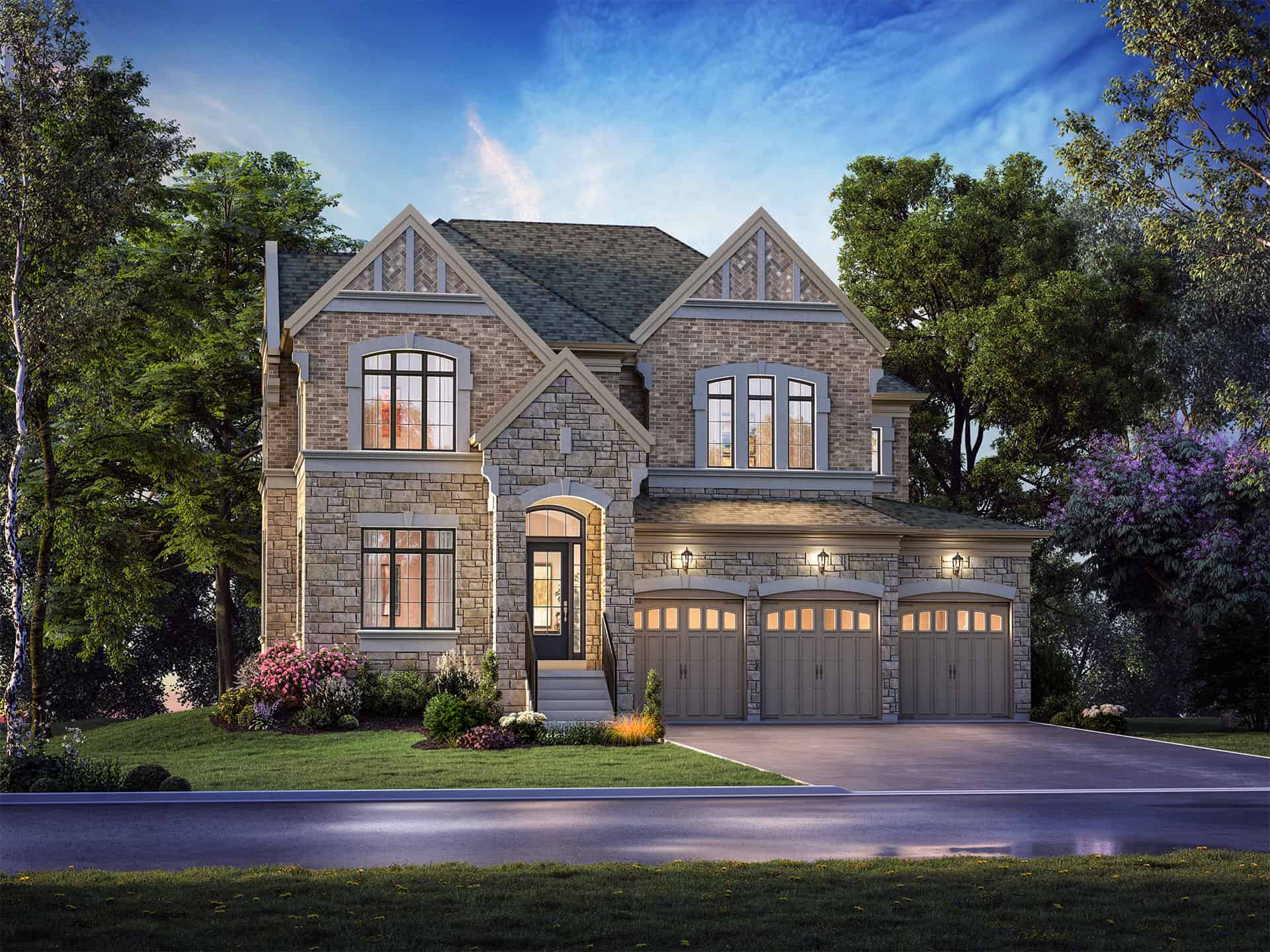 Our Story
When it comes to building remarkable residences, Garden Homes is in a league of its own. Over the past 40+ years this family run business has built breathtaking homes throughout the GTA. They are a custom home builder who has brought their experience from the GTA to small infill communities in Richmond Hill, Markham, Newmarket and Oshawa. These smaller communities allow Garden Homes to remain hands-on – no cookie-cutter neighbourhoods here.
Garden Homes has adapted old-world quality and craftsmanship into contemporary building standards that endure the test of time. They have built some of the finest homes in the GTA.
With an unwavering commitment to quality and customer service, the company believes that each home they build is a reflection of their extraordinary competency and expertise.
You can trust Garden Homes to build your new home.
Built On Integrity. For Life.
What do I need to know about my new Garden home?
Garden Homes Has the Answers
Whether you're a first-time homebuyer or have purchased in the past, buying a new home can be a stressful time full of questions. At Garden Homes, we are dedicated to making your purchase as simple and enjoyable as possible. With that in mind, we have anticipated some of your questions and provided simple, straightforward answers.
Are there schools nearby? Which one will my child/children attend?
Your Sales Representative can tell you about the schools in the area. The local school board's website will provide further information. You can also contact them by phone.
When will I get to choose my décor options?
About 6-8 months before your closing date, you will be invited to Garden Homes' Décor Centre to choose from an exquisite array of interior features and finishes to personalize your home.
Can I park on the street in front of my house? Can visitors?
Since parking bylaws vary depending on where you live, you can ask your Sales Representative about the parking bylaws in your community, or call the Municipal office for further information.
If mailboxes are not yet provided at closing, how do I pick up my mail?
Your mail will be delivered to the local post office. You can pick it up there until Canada Post sets up your mailboxes at the conclusion of major construction. Simply take the Certificate of Completion and Possession form that you will receive at your Pre-Delivery Inspection to your local post office and you will receive your mail.
Are there convenient transit routes and highways near my community?
All Garden Homes communities are specifically chosen for their proximity to key amenities like transportation routes. Most communities have regional transit as well as easy access to GO bus or train routes. Your Garden Homes Sales Representative can give you specific information, or you can visit www.gotransit.com.
Can I request a lot with a sidewalk in front of my home?
Your Garden Homes Sales Representative can provide a specific answer to this question, but this information cannot always be guaranteed at time of purchase. Generally, the placement of sidewalks varies from site to site depending on the development process and the policies of the Municipality.
New home communities often get very muddy and cluttered with construction debris. Who is responsible for cleaning this?
Garden Homes will ensure that the community is cleared of construction-related debris and that streets are cleaned, usually at the end of each week or as deemed necessary.
Do I need to obtain licenses for my pets?
Each Municipality has different rules regarding pet licenses, so you can check with your Sales Representative or the Municipality. Most areas require licenses for dogs, and some for cats as well. You can usually obtain a license, when required, from the Municipality and at some veterinary clinics.
Will you be releasing more lots in my desired community?
If you click on the link on this website for your desired Garden Homes Community, you can register for more information. You will be added to the registration list, which guarantees that you receive information about Grand Openings, new releases and special events.
Do you know when I will receive a tax bill that includes the land and the house?
You may be able to access your land taxes, but you may have to wait six months to three years after your closing date for the house taxes to be available. The house taxes begin accumulating on your closing date and continue until you are billed, at which point it will be payable in one lump sum. It may be wise to begin saving for this billing as soon as possible. Eventually, both taxes will be combined into one bill for one yearly payment. Some mortgage lenders can set up a property tax account for you and add a set amount to your mortgage payment, which is deposited into your property tax account.
Can you estimate my property tax payment?
Your Sales Representative can help you estimate your property taxes, but it cannot be considered an official assessment of your property taxes. The residential property tax rate varies by Municipality and the basic formula to estimate property taxes is to multiply that tax rate by the assessment value of your home (in this case, the purchase price of your new Garden home). Your Municipality's website may have tax rate information.
Can you tell me how to get pre-approved for a mortgage?
Yes. Garden Homes provides a mortgage specialists who will help you with all your mortgage-related concerns.